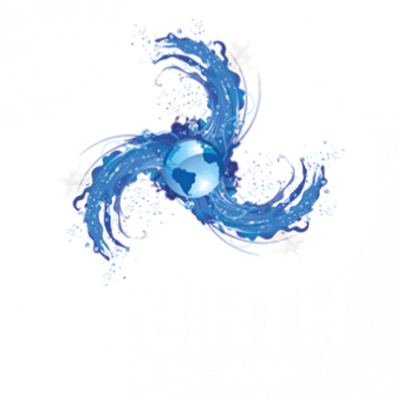 HEALTH - INNOVATION - HUMANITARIAN
in a humanitarian context
Water Biocompatible
for all!
The Rebirth Water group specialises in the supply of biocompatible water production systems to individuals, businesses and local authorities. It offers water filtration and dynamisation solutions, both through standardised equipment (fountains) and customised designs, capable of supplying 1 to 15,000 people daily with biocompatible water.
The group is present in Europe (Ireland, France) and Africa (Morocco).
Solutions for every application
The Rebirth Water group is a major player in the implementation of water filtration and dynamisation solutions for individuals, professionals and local authorities.
4 steps to change everything
The biocompatible water produced by the systems distributed by the Rebirth Water group is structured water thanks to Aqua Dyn Auroville's technology, the result of thirty years of research. Its effectiveness has been demonstrated on all living organisms: human, animal or plant. The different stages of treatment of our water provide our organism with the minerals necessary for its proper functioning.
Our different filter combinations ensure the physical, chemical and bacteriological purity of water from all sources(boreholes, wells, rivers, lakes, mains water, brackish water and sea water).
These extreme filtration systems remove bacteria, chlorine, pesticides, nitrates, heavy metals and excess dissolved solids to guarantee you perfectly pure water.
To optimise the functions of the water we take in, it must reach a certain vibratory rate similar to that of the water in our body (biocompatibility). Bio-dynamisation with the patented BIO-DYNAMIZER@ technology allows the integration of high frequency wave energies captured by an oscillator and a beeswax capacitor into the water. These structuring energies are transmitted to the dynamised water by a copper, gold and silver electrode.
It was found that during the bio-dynamisation process, the electrode used lost a small amount of its weight. Some of this material was transferred to the water in the form of trace elements. In this ionic form, in their nascent state, the trace elements are immediately available to the body.
The mixture "copper, gold and silver" has, for example, a large number of benefits: copper is antiviral and antibacterial, gold acts on white blood cells and silver is bactericidal. This mixture stimulates the defences and has a general antiviral action.
LIGHT AND SOUND® (L&S)
Thanks to Aqua Dyn Auroville's light and sound technology®, the dynamised water is bathed in a light field carrying sound waves. Selected and recorded music in "A" 432 Hz (Bach, Mozart, Beethoven... or others) is played in a loop, carried by light rays.
These sound waves optimise the vibratory rate of the dynamised water and thus increase its qualities as living water.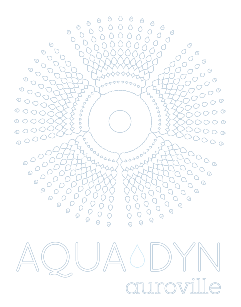 The Rebirth Water Group is the exclusive partner of the Aqua Dyn Auroville company based in India.
I am a medical doctor and I have observed that drinking structured water from the Aqua Dyn Auroville fountain on a regular basis has enabled me to recover quickly from a serious vascular accident, through the effect of detoxification and energization of my body. Having experienced the benefits for myself and my family, I recommend that everyone drink structured water from the Auroville Aqua Dyn fountains on a regular basis to optimise their energy level and natural defences.
Driven by the desire to implement a profound change in entrepreneurship, from its inception, the Rebirth Water Group has fully adhered to the charter "Thaneer Pandal - The Gift of Water" created by Aqua Dyn Auroville in 2007. This is a charter for a 3rd Millennium Enterprise whose vocation is to help improve human health; a fundamental good and right of everyone.